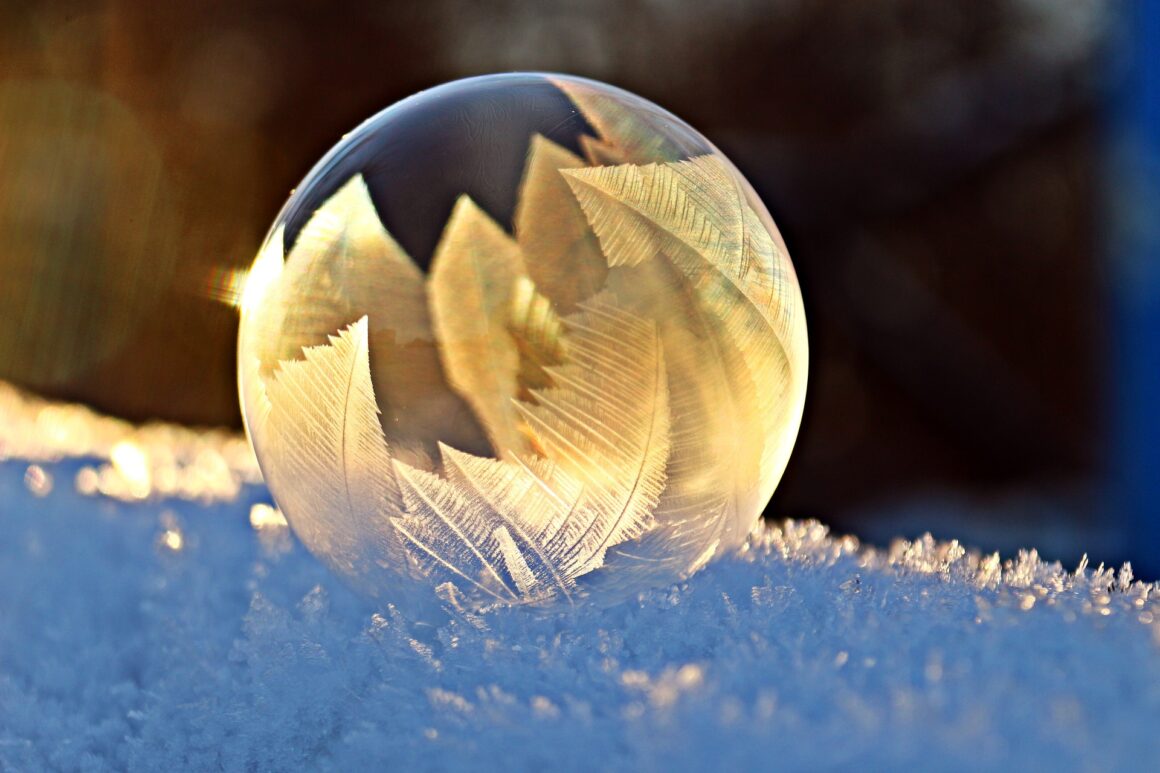 Temperature Changes and An HSP
It's cold in here. That bothers me like nothing other.
I can't function when it's cold, a challenge this gift of sensitivity has ever so thoughtfully bestowed upon me.
Everywhere I go it's cold — the restaurant down the road, your Aunt's house, your home where the roommate runs the thermostat. I can't win anywhere I go, even in the dead of summer. It's cold in here and that bothers me.
I'm the only one cold in here. Everyone else is sitting perfectly fine in their nice blouse or cute tee and I'm here putting on my third sweater. So now I'm annoyed because the cute shirt I chose to wear can no longer be seen, it's covered with sweaters.
If I weren't so cold then I could look cute like the rest of the women around here but instead…. It's cold in here and that bothers me.
Do you get cold easily? Do you know what it's like to carry several sweaters along with you during the summer. No? That's not a surprise. Everywhere I look everyone else is perfectly fine, the temperature isn't phasing them one bit.
So then I start in on the "what's wrong with me?" bit.
Why am I this way? Why can't I be like the others? Comfortable in the clothes they're wearing — content, not bothered, not bothered at all. Is it just me? Anyone else out there?
Surely I'm not the only one who goes through this. There must be others who are affected by temperature changes as much as I am. I'm sure if I took a poll I would find quite a few others who suffer as I do with the temperature.
I wonder… what do we have in common? What is it with our sensitivity that causes us to become cold in situations where it is not? Or to become overly cold in an otherwise comfortable space.
Is there something in the blood? Something in the genes that creates this sensitivity? Or is something missing for that matter?
I've often sat there and wondered why our bodies react differently than the majority. Are we doing something significantly different from the others?
I've read that the perception of cold begins when nerves in the skin send impulses to the brain about skin temperature. These impulses respond not only to the temperature of the skin but also to the rate of change in skin temperature.
I've also read some of us also may feel cold simply because of how others close to us look, a phenomenon called "cold contagion". That's right up there with the HSP Trait.
It's as if we are having a sympathetic reaction to what we perceive to be cold. When in fact those we perceive to be cold may be perfectly fine but due to our perception of what we feel cold and warm should be we then react to our own understanding.
Whatever the cause may be it has got in the way of my everyday life quite significantly.
It's summer, I go into a building, it has air-conditioning on. Instantly I have to take out one of my sweaters and put it on.
You see, what most don't understand is, with this sensitivity, the drastic temperature changes from outside to inside, from warm to cold, are painful to me. It may sound odd to you but that is my life. This is why I must carry sweaters in the summer, so I don't have to be in pain all the time.
When I go from cold to warm/hot, I get nauseous. But when I go from hot to cold, it's painful. My body will start to cramp up. I clench my teeth and hold my breath. The cramping is so intense it takes my breath away. Sometimes my back will cramp up so badly that I can't move for a moment or two. It's very painful. Nothing I do helps except for getting as warm as possible.
If I'm at home, I'll grab a heating pad and put it on my back. But most the time I don't have that option. So there's not much I can do about it except rub my arms and hope to warm up.
Most of the time I just end up suffering until I leave, or until I'm in a position to get warm. It's a very unpleasant experience and one that's felt each time I go from hot to cold. It can make everyday life challenging.
One of the worst parts is when you want to go outside and enjoy nature, as Sensitives like to do, but you've been inside all day, inside with the AC, so you have pants and a long sleeve shirt on.
So you debate whether you should change into shorts or just suffer the heat. That depends on how long I'm going to be out there. Will I stay for a while? If yes then I probably would change. Am I just going to sit there a minute to feel the wind, hear the birds then go back in? If yes,  then I could probably suffer it.
Either way you have to decide something. So then that makes it a choice of comfort. Whatever makes me more comfortable then I do that. Do I expend the energy to change or do I sit there hot? Yup, choices.
So the pain, discomfort, and inconvenience makes this sensitivity one that's challenging to bear. It almost feels like I don't have any control and to make it worse the sensation is a painful one. There's not much of anything I can do.
In these cases I simply breathe deeply and try to get through it. By the time it's over and I'm home safe and warm I'm completely exhausted. And this is just everyday life for this Sensitive.
How about you my fellow Sensitives, do you have a sensitivity that causes disruption in your life like this? Having to alter or fight through circumstances on a daily basis? Something that's part of your life? If so, how have you adapted?